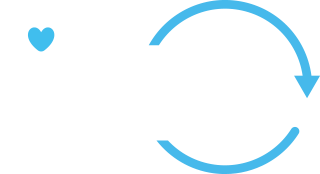 Give Back with Grundig – Terms and Conditions
"Give Back with Grundig" is open to all Currys PC World store staff, who have the opportunity to nominate a local food related charity to receive a Grundig appliance.
Grundig in partnership with Currys PC World, will be giving away £200,000 RRP worth of appliances from October 1st 2018 to December 31st 2020 to local food related charities.
In order to nominate, entrants must visit www.grundig.co.uk/giveback and complete the entry form.

Entrants may nominate once a quarter with periods set out at:

October 1st – December 31st 2018
January 1st – March 31st 2019
April 1st – June 30th 2019
July 1st – September 30th 2019
October 1st – December 31st 2019
January 1st – March 31st 2020
April 1st – June 30th 2020
July 1st – September 30th 2020
October 1st – December 31st 2020

After each nomination quarter, the Promoter will randomly select the successful charities to receive Grundig appliances. The successful charities will be contacted no later than four (4) weeks after each nomination period closes.
Each charity can request for a maximum of any two (2) Grundig appliances (excluding American Style Fridge Freezers).
The appliance(s) will be delivered to the charity within twelve (12) weeks after the date of first response from the charity.
The list of charities you can choose within your region has already been defined, but there is also the option to manually enter your own food related charity of choice if it is not found in the pre-approved list.
Nominated charities manually entered that are not food related will be deemed invalid.
No cash or other alternatives are available. The Promoter will not be responsible for the inability of any entrant to take up the offer of a Grundig appliance.
The Promoter will not be responsible for the removal of old appliances or modifications to product space at the charity's address.
No additional cost will not be covered by the Promoter.
Entrants' data will be collected, stored and processed for the purposes of administering this promotion and for creating marketing materials. Details will be stored by the Promoter only for joint future marketing campaigns with Currys PC World, Grundig promotions and/or Currys PC World campaigns. They will not be collected by or shared with third party agents. [does this work for you?]
It is a condition of entry that entrants hereby acknowledge they may be asked to participate in other promotional activities and to provide further digital photographs of themselves for promotional or marketing materials by the Promoter and Currys PC World.
The Promoter reserves the right to hold, void, cancel, suspend or change the details of this promotion and/or review and revise these terms and conditions without notice and by continuing to take part in the promotion subsequent to any revision of these terms and conditions, entrants shall be deemed to have agreed to any such new or amended terms.
The decision of the Promoter on any aspect of the promotion is final and no correspondence will be entered into.
Entry into this promotion is deemed acceptance of these terms and conditions.
This free prize draw and all issues arising out of it shall be governed in accordance with English law.
The charity has 7 days to claim their Grundig appliance/s. This begins from the date of the first notification the Promoter make to the charity via phone. Failure by the charity to claim their prize within this time frame will result in forfeiture of the donation.
Data Protection
The information provided in this promotion will be used by the Promoter and any of its affiliated companies for the purposes of administering the Free prize draw unless you have indicated otherwise.
The Promoter may send you further information about its products and developments which may be of interest to you. If at any time you would like for the Promoter to remove your information from their records, please contact the Company Secretary, Beko PLC, Beko House, 1 Greenhill Crescent, Watford, Herts, WD18 8QU United Kingdom. Alternatively, if you would like to see a copy of the privacy policy please email [email protected]
The Promoter is: Beko PLC, Beko House, 1 Greenhill Crescent, Watford, WD18 8QU. Company registration number: 02415578