WIZARD
Standard, eco or fast, which is the best washing program for you? When selecting the right cycle isn't obvious, let HomeWhiz do the thinking for you!
Wizard allows you operate your appliances from an easy-to-understand interface, by recommending the right program and options for you.
Simply answer a few questions about each load and armed with this information, let the Wizard recommend the top three programmes for you. It can even delay the start time to make the most of economical energy hours.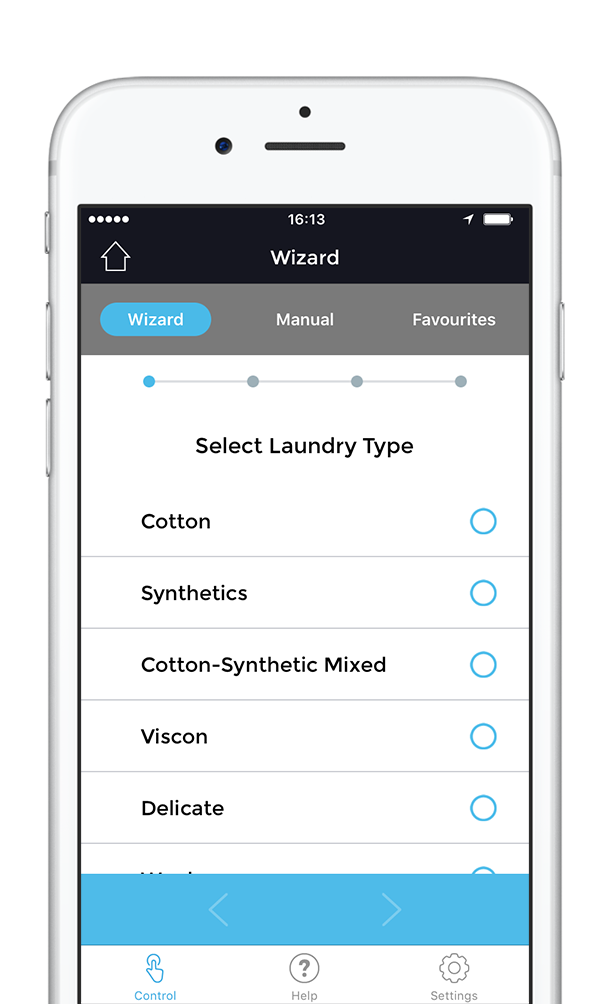 RECIPES
Easily lead your home life just as you like it. Intuitive operation features connect HomeWhiz appliances to you and each other with a mere swipe or tap of your smart device.
An embedded recipe function has 82 recipes complete with ingredients and simple cooking steps, providing the ideal guide for delicious final results.
For automatic operation, simply select the recipe and send it to your oven. All of the necessary specifications for your dish to be cooked perfectly are already programmed!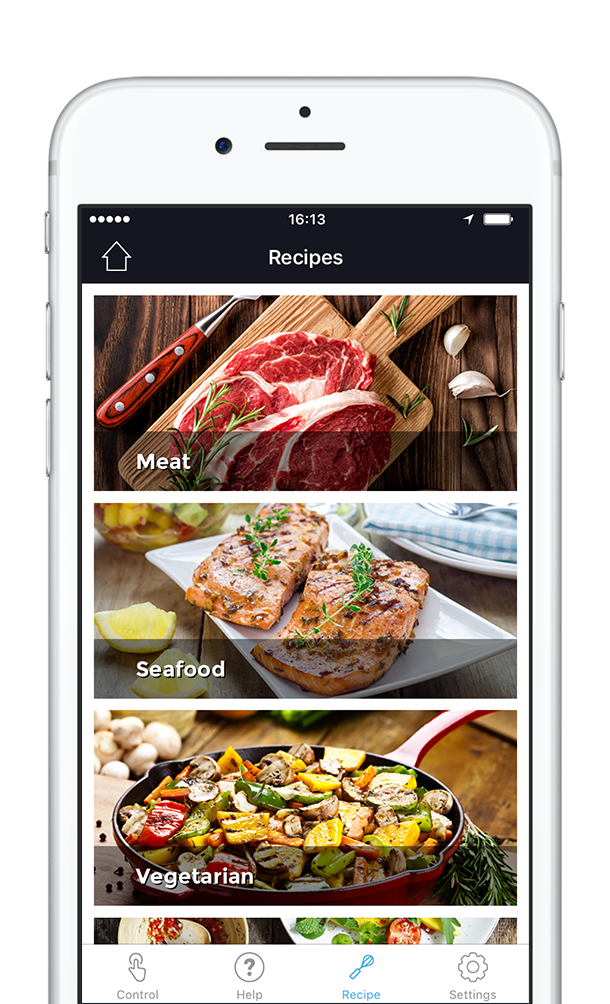 FAVOURITES
We all have different habits at home, but they're rarely considered in your appliances' standard set of programs and functions. But, HomeWhiz knows that smart home living should be customisable. Everyone is unique after all!
So, go ahead and save up to 5 of your favourite settings, as well as your preferred cycle combinations, on each appliance with HomeWhiz.
Each favourite programme and cycle combination can be given names like "Grandma's fine china", "Dad's work shirts" and "My football uniform" for easy memorisation, application and operation.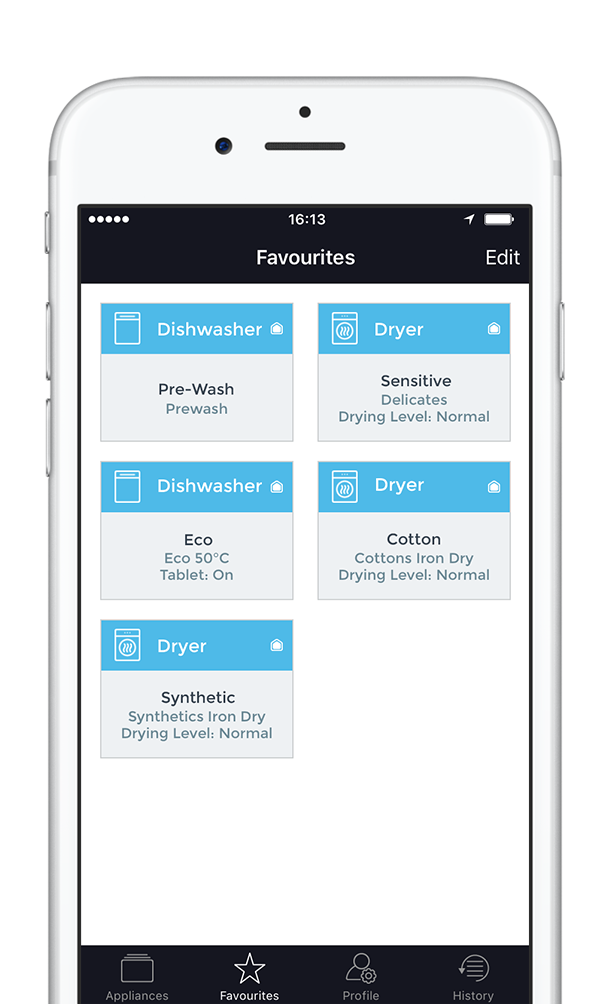 SUPPORT
Connected living shouldn't be complicated, and it certainly shouldn't come with an instruction manual. So, when you're not sure what's next, HomeWhiz will help you make the most of your appliances...
Understand your connected appliances' true potential and their sophisticated functionality better than ever with the Help feature.
Simple pictures, FAQs, practical tips, troubleshooting guides and easy-to-understand instructions are all included in the Help feature to ensure you make the most of your washing machine, dryer, refrigerator, oven and dishwasher.